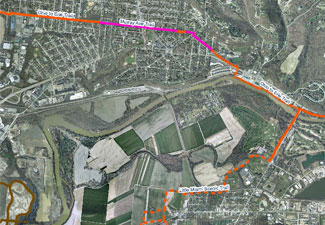 The Mariemont Extension
The Mariemont Extension is a recreational trail which will connect the existing Little Miami Bike Trail with the communities of Mariemont & Fairfax, eventually connecting with the Fairfax Bike Trail along Murray Avenue. View Full Map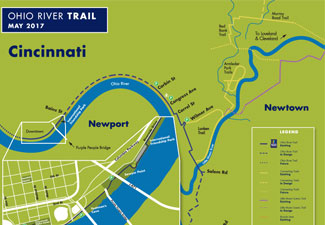 The Ohio River Trail
A recreational trail connecting our region to Downtown and to the new Riverfront Park, which will eventually connect with the 5 mile loop at Lunken Field and extend through Beechmont Avenue and ultimately with the Little Miami Scenic Trail at Newtown.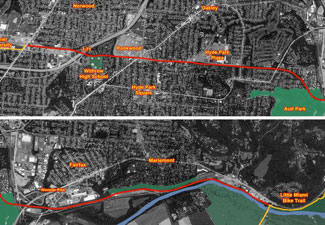 The Wasson Way Project
The Wasson Road railroad tracks – the tracks running through Xavier, past Buskens and the Hyde Park Kroger – span the neighborhoods of Evanston, Norwood, Hyde Park, Oakley, Mt Lookout, Fairfax, and Mariemont. The trail begins at Xavier University, passes by Withrow High School, Rookwood Pavilion, Hyde Park Plaza, Ault Park, and ends at the beginning of the 78 mile Little Miami Bike Trail. In the future, it will also connect to Cincinnati's riverfront via the Ohio River Way Trail (which is under construction and also needs your support).
We are always working on ways to improve our bike and pedestrian paths throughout Greater Cincinnati.